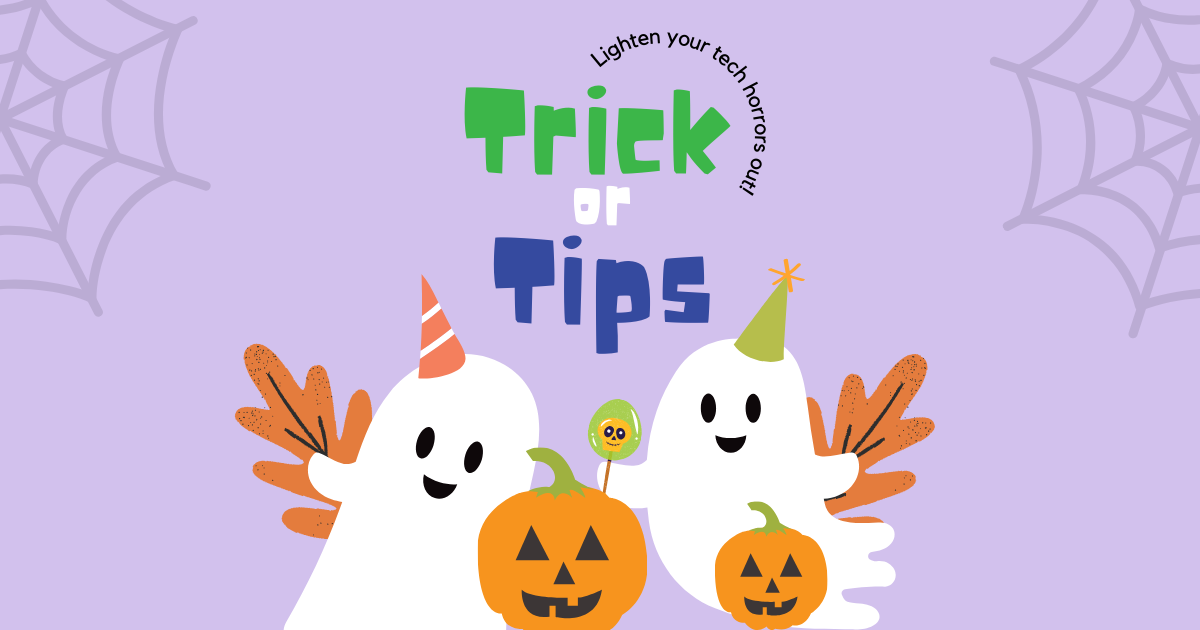 Ah, Halloween! It's the season of spooks, scares, and—scarily outdated passwords. Seriously, if your password is "Boo123," the only thing you're scaring is good cybersecurity. 😊
Here are the Top 10 Tech Tips and Tricks to lighten your tech horrors!
The Browser Tab Hoarder
We all know someone who keeps 50 browser tabs open and then wonders why their computer is slower than a snail on a leisurely stroll.
Tip: Bookmark it or boot it. Your computer will thank you, and so will the snail.
The Password Jungle
Navigating the labyrinth of passwords can be daunting. But fear not! Here's a list of password managers to help you keep your sanity, complete with links and brief descriptions:
LastPass: A versatile option with both free and premium plans.
Dashlane: Known for its user-friendly interface and secure storage.
1Password: Offers excellent family plans and strong security features.
Bitwarden: An open-source choice for the tech-savvy.
Keeper: Provides biometric login and breach monitoring.
RoboForm: A reliable and easy-to-use option that David Elmasian has been using for over 10 years.
Wi-Fi Woes
Is your Wi-Fi acting like it's haunted? Before calling the tech exorcists, channel your inner Lucas Davenport from "Rules of Prey" and investigate.
Tip: Unplug your router for 10 seconds and then plug it back in. Sometimes, the simplest solutions are the most effective—and the least spooky.
The Ghost in the Machine
Ever had your computer freeze up like it saw a ghost? Virgil Flowers from "Dark of the Moon" would tell you to check for malware.
Tip: Run a quick scan and make sure your antivirus software is up to date. It's easier than solving a murder mystery, we promise.
The Email Avalanche
Feeling buried under emails?
Tip: Create folders and use filters to sort incoming messages. It's like having a personal assistant, only digital and less chatty.
The App Overload
Got more apps than you can handle? Time for some digital spring cleaning.
Tip: Keep the essentials, and ditch the distractions. Your phone will feel lighter, even if it's not.
The Data Kidnapper
Don't let ransomware hold your data hostage. Del Capslock, a computer whiz from "The Night Crew", would recommend keeping regular backups. And speaking of backups, if you're one of our illustrious Concierge Plan clients, you get our recommended backup solution, Carbonite, included in your plan. It's like having a safety net made of clouds, only less fluffy and way more secure.
The Phantom Files
Can't find that important document?
Tip: Use your computer's search function or, better yet, organize your files into clearly labeled folders. It's like solving a puzzle, only less deadly than the ones Lucas Davenport faces.
The Social Media Maze
Feeling lost in the labyrinth of social media?
Tip: Set time limits on your apps to avoid falling into a scrolling abyss. Even Virgil Flowers takes a break from the chaos to go fishing.
The Battery Drainer
Is your device's battery draining faster than a Minnesota lake in a drought?
Tip: Check your settings for any power-hungry apps and disable them when not in use. It's basic survival, just ask Kidd and LuEllen from "The Fool's Run".