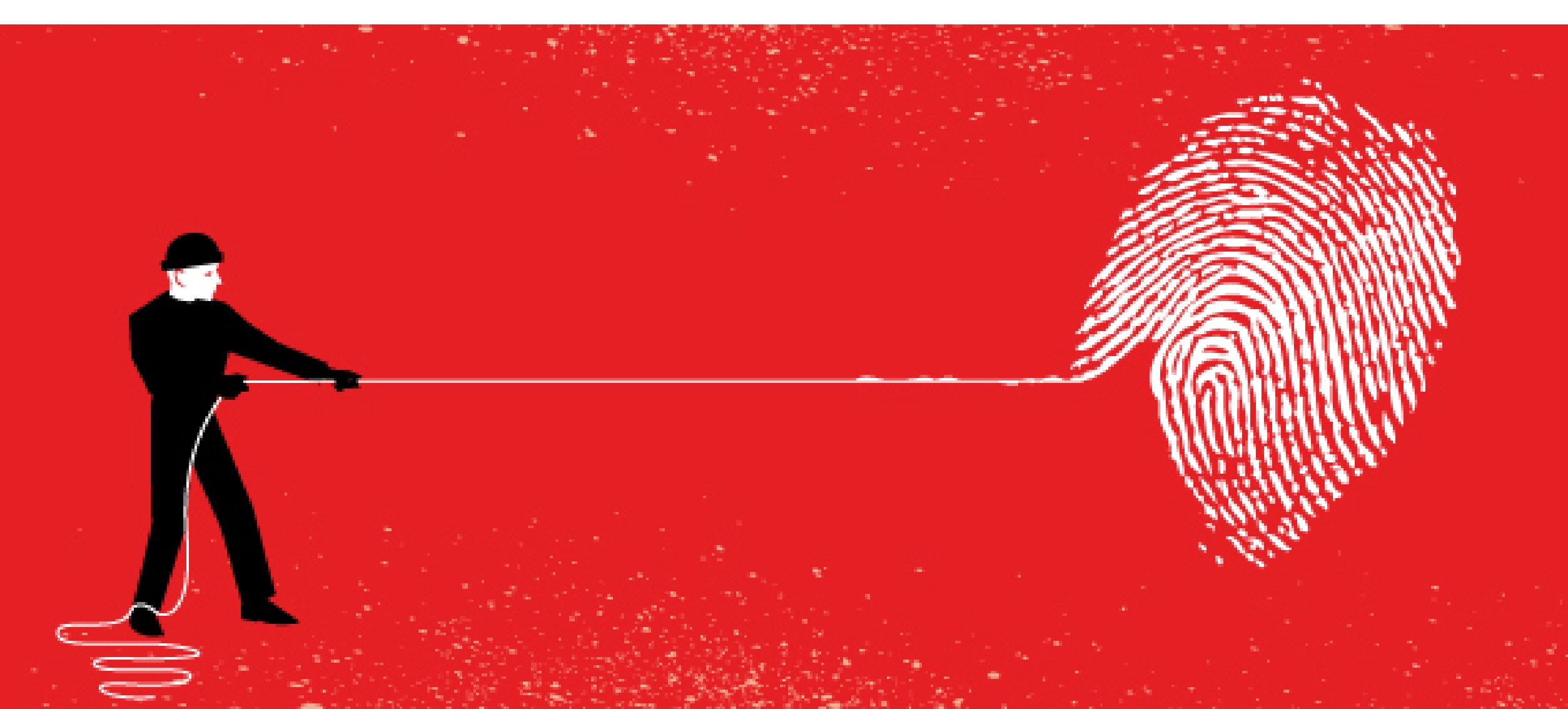 In a continual effort to help our customers avoid the more common problems we receive calls about – here's a list of the 10 most popular tricks among cybercriminals to get into your computer.
For more information on protecting yourself against cybercrime, download our free guide: The Ultimate Guide to Securing Your Home Network.
Email Fraud
You'll notice that your bank never asks you to send personal banking information or answers to security questions over email. Email is both the most popular method among cybercriminals of executing fraud and the least secure method of communication between users. If you're looking to get your identity stolen, use email to share personal, identifiable information. It'll get sniffed out and snatched up immediately.
Spoof Mail
A spoof email appears to have originated from one trustworthy source, though actually sent from another source. Email spoofs want to trick you into sharing your personal information, most commonly by posing as a company asking you to change your password with them. The email will require you share your old password to create a new one, but as soon as you do – they're off to hack into your bank account.
Phishing
This type of attack falls under the category of email fraud. Phishers use fake email messages that appear to come from a legitimate company or institution, such as banks or universities, and ask you to "update" or "verify" your personal information, such as your Social Security number or password.
Fraudsters of this type will assume that you use the same password for different accounts. Once they've got their hands on that online skeleton key, all bets are off! Want to put yourself at risk? Use the same password for every account.
The Nigerian Prince
We've all heard of this guy: Prince of Nigeria, King of the Ponzi scheme. If you're looking to donate money to a scammer, respond to any plea for help that winds up in your inbox. Here's what happens: ' a government official' or foreign institution will ask you for a deposit and then request personal identifiers such as Social Security numbers, bank account numbers, and passwords. Once you hand over this information, you'll find that your accounts has been emptied. If you want to keep helping this guy – don't report the theft.
The Surprise Sweepstake
Have you ever won a contest you never entered? Were you asked to pay a processing fee to claim your prize? Here's a tip: you didn't win. Oftentimes, the company will have you put a payment down on arrangements to claim your prize, be it for flights or other travel accommodations. Do not reply to these types of messages. Unless, of course, you want to believe that you're a winner; go ahead and get scammed!
The Chain Mail
Chain mail is a form of junk mail sent to several people at once which includes forwarding instructions and sometimes a solicitation for or personal information. Again- if you receive an email out of the blue that requests anything from you, the best move is to delete it right away, unless you want your identity stolen.
The Pyramid Scheme
We've all heard of these, and may luckily have never encountered one – but that doesn't mean you're in the clear. Pyramid schemes are variously defined under these laws either as a form of gambling or as outright fraud. Regardless, if it's online and asking you for money to participate, it's likely a bad idea.
The Legal Pyramid Scheme
These are named after Charles Ponzi, who ran such a scheme in 1919-1920. A Ponzi scheme is an investment scheme in which returns are paid to earlier investors entirely out of money paid into the scheme by newer investors. Not necessarily illegal, but difficult to distinguish from illegal pyramid schemes. In almost every case, you won't benefit. Trust us.
The Marketing Scam
Multilevel marketing plans, also known as matrix marketing, are a way of selling goods or services through distributors. These plans typically promise that if you sign up as a distributor, you will receive commissions for both your own sales and those of other people you recruit to join the distributors. When a plan collapses, however, everyone except those at the very top of the pyramid, lose their money.
The Tech Support Scam
If you ever receive an unsolicited phone call from a tech support agent out of the blue – your best course of action is to hang up. It's likely a scammer calling in order to gain access to your computer. A phone call isn't any more or less legitimate or secure than an email, it's merely a method of communication.
See our blog post entirely dedicated to the Tech Support scam and for more information on Internet security, download our guide: The Ultimate Guide to Securing Your Home Network or contact us with any specific questions you may have.